Kinokopla is a film club, open to everyone, maintained by the Student Union of the University of Turku. The club has been running since 1965. Kinokopla presents two main series a year which both contain nine films. Kinokopla tries to show a diverse selection of films of different genres. Our approach is to select films hailing from varied genres and countries to create a diverse film series of high quality.

In addition to film series, Kinokopla operates and participates in all things concerning cinema. For instance, the club organises a wide array of movie-themed events as well as various screenings outside the series. Kinokopla is managed by a board appointed by the Student Union Council of Turku University.
The movies are shown in KINO (previously MOVE 2), Logomo (located at Köydenpunojankatu 14) on Sundays at 5 pm and pm 8. For more information on the location, visit Logomo's website.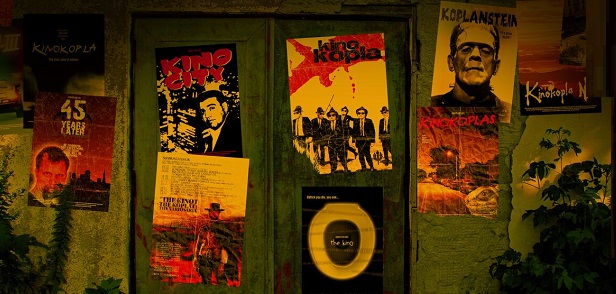 The prices for the season cards are 27 € and 22 € for students. This includes all 9 movies of the season. Season cards, green for the earlier (17:00) and red for the later (20:00) screening, can be bought in advance at the Student Union Office (Yo-talo A, Rehtorinpellonkatu 4 A), Bar Kuka (Linnankatu 17) and Kirjakahvila (Vanha Suurtori 3). In Kirjakahvila and Bar Kuka there is only cash payment available. Single tickets for a movie can be bought for 6 € per movie. They are available for purchase at Logomo 10 minutes prior to the screening – provided that there are seats left after the season card holders have been seated. Purchases can be made with cash or by card.
Unless mentioned otherwise films are subtitled in Finnish and Swedish; films in which the spoken language is Finnish, subtitles will usually be in English.

Contact: kinokopla@utu.fi

2020 Film Board members:

Axel Ojala, chair person
Oona Honkanen
Mimosa Jaskari
Elina Järvinen
Konsta Kauranen
Nora Khelif
Ville Kukkonen
Julia Laukkanen
Sandra Marjamäki
Tuomo Marttila
Oskari Pekonen
Saana Vaissalo